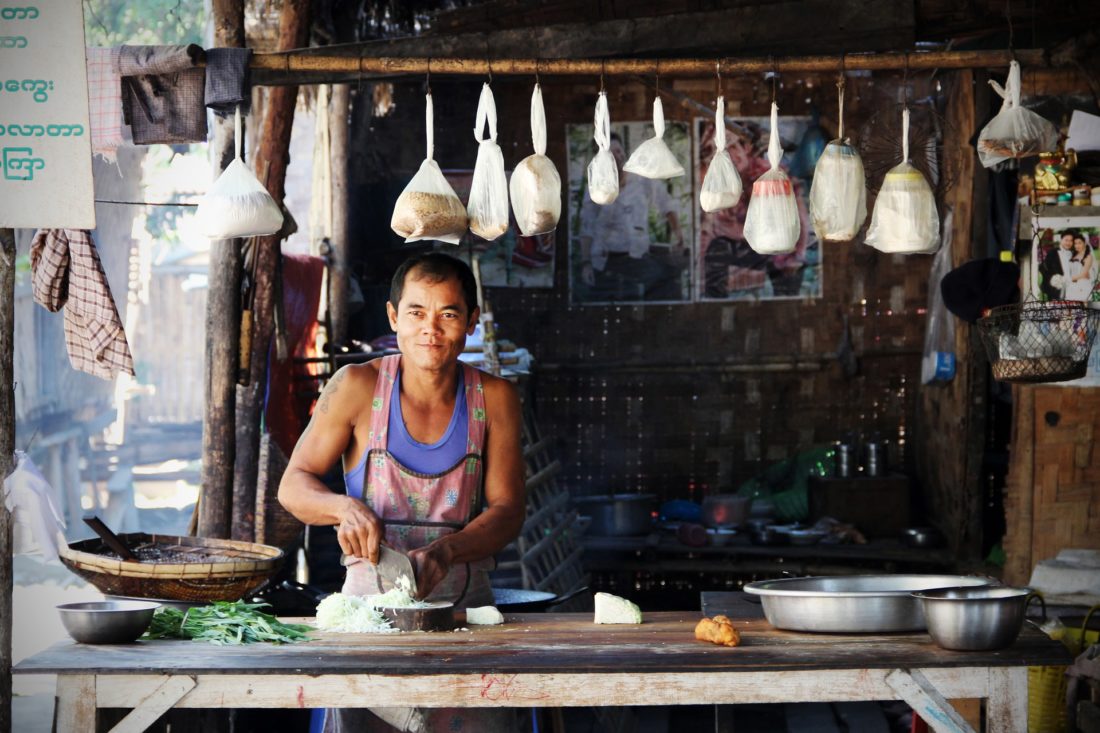 Southeast Asia is notorious for its out of this world street food and no city in Asia is more famous for its mouth-watering variety of cheap and delicious street eats than Bangkok Thailand. Here is a breakdown the top Bangkok street food not to miss!


Noode Soup
Thai noodle soups come in nearly all shapes and sizes but they are the most common and addictive of all Bangkok street food. With varieties ranging from the western known "tom yum" to more exotic pork blood, there is really something for everyone. Thai noodle soups come with your choice of fresh noodles in different varieties.  While it can be intimidating to approach one of these street carts without knowing what to order, one full proof method is just to smile and point to a what another satisfied customer is eating. The international gesture for "I'll have what he's having" never fails. Once you get your bowl of steaming noodles don't forget to put your topics in, the mandatory include bean sprouts, peanuts, fish sauce, fresh herbs, and at least one type of hot chili. After your first bite, you will wonder how you ever survived without these delicious soups!
Som Tam
The famous papaya salad is no doubt one of the top Bangkok street foods. Made from a combination of freshly shredded papaya, Thai chiles, palm sugar, dried shrimp, peanuts, and tomatoes; the famous Thai dish comes with hundreds of variations. Common additions include rice noodles, whole crabs, and sausages. This dish is prepared to order so don't feel shy asking for it how you like it, less spicy, extra shrimp, or however. The classic and most common is "Som Tam Thai" and can be found anywhere you see a papaya and a knife. To really maximize your enjoyment, make sure you get a small bag of sticky rice to soak up all the delicious juices. If possible go one step further and enjoy som tam alongside sticky rice, and freshly grilled chicken legs. I'm sure your mouth is already watering.
Roti
A common street dessert, Bangkok street food style roti is found in most often in Thai Muslim and backpacker-heavy neighborhoods. This delicious made to order to pastry is a somewhere between a pancake, crepe, and omelet. As with all delicious Bangkok street food, it is made to order,  with ingredients of your choice. One of our favorites is the banana. Watching the chef prepare this treat is a pleasure all its own. The dough is smacked against a hot metal table until it is thin, then tossed on hot melting butter, before an egg is cracked and added. The final product is chopped up and covered with condensed milk. It is perfect for sharing though it tastes so good you may want to order two!
Our list of top Bangkok street food is just the tip of the iceberg. Bangkok is a massive city with a thriving food scene that would take years to fully explore but our list is a great place to get started on your next international trip.